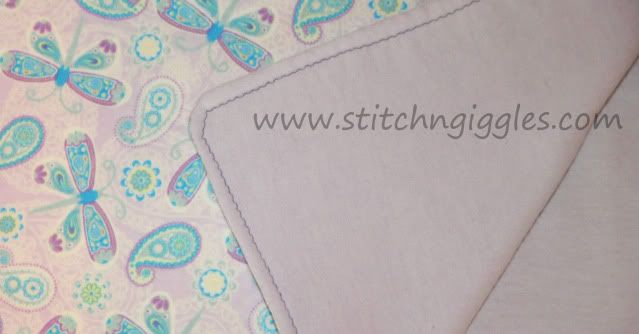 Oooh I am craving spring, can you tell?
Pastels and dragonflies? What more could a semi-girly girl want at this miserable time of the season? Yes, even in south Texas the weather isn't as perfect as it typically is. I think we've seen more rain in the last month than we have in three years.
So, what could brighten a girl's mood? Well it involves Mr. Singer typically, and some alone time at the house sans kiddo and hubster.
And the result is a new baby changing pad (18x22) with an extra layer of batting inside for comfort. Testing out a new closure method, elastic loop with a decorative button for that extra girly touch on the oh so subtle girly fabric.
2010 is off to a great start isn't it?