Another shoutout over at:
Yet another method of avoiding the required sewing and opting to just 'fly by the seat of my pants,' I raided my own stash. When I first started sewing more last year I tried to make something with a cute fat quarter I had.
It originally was a diaper wipes case, intended to hold a hard wipes case and a diaper, or a soft case of wipes and two or three diapers for a quick grab bag:
I completed it, but never 'loved it' or wanted to duplicate it or try again....so this original piece got to spend about two hours in front of the television playing with Mr. Seam Ripper.
It was a small strip of fabric, so I was limited but I ended up with a little soft sided case for knitting needles for a friend. She is willing to see if its way off sized or non-functional or just simply a cute item for another purpose. I enjoyed making or creating something without any planned end product. I literally folded the fabric into half and it evolved one line of stitching at a time.
End results?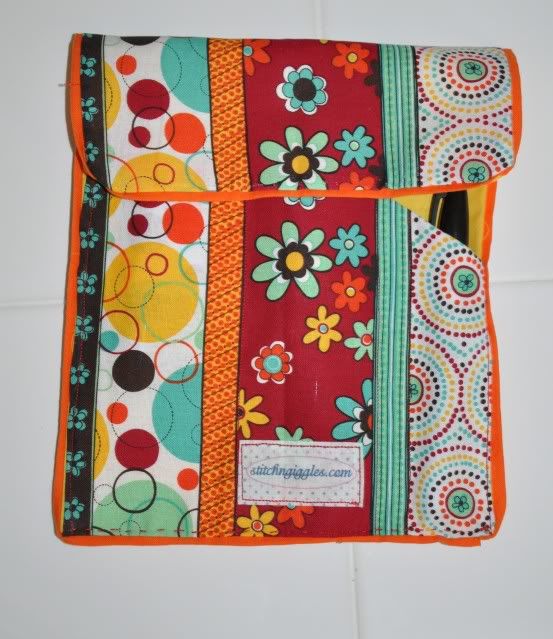 I've used pens for now to test out the pockets and help visualize the pockets.