Thank goodness another week is behind us, and a weekend of sewing is ahead!!
We had a fieldtrip last week, so this Friday is a stay-at-home day with all the lovelly blog-hops and linkyparties.
On the Verge
and another new one at
My New Life s Mom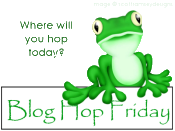 From a new follower,
Toddler Awesome
">
And of course
If you want to be a stop on an upcoming FieldTrip, leave a comment and link for me to venture into your 'neighborhood' for a stop :)
Have a great weekend everyone!