You don't know how giddy I was when I received a random email a couple months ago.
Seriously, I was grinning for a couple days.
And I'm not a grinner, I'm more of a raised eyebrow kinda girl.
Way back when this little blog started off, there was a
blogpost
of a new product I was testing out. I had a remnant of this cute green turtle flannel and wanted to try something new. It was my first changing pad that I toyed around with, but it didn't last long in my hands after I was chatting with a friend about it. She grabbed it up within 48hours of its completion.
Turns out the receiver of that turtle set, reached out to little ol' me to pass on the love to some of her friends as well!! Talk about an endorsement, right? Seems 2010 is a busy year for her friends, we ended up making two different sets for the month of August.
A lovely girly changing pad and burpcloth set in purple dragonflies.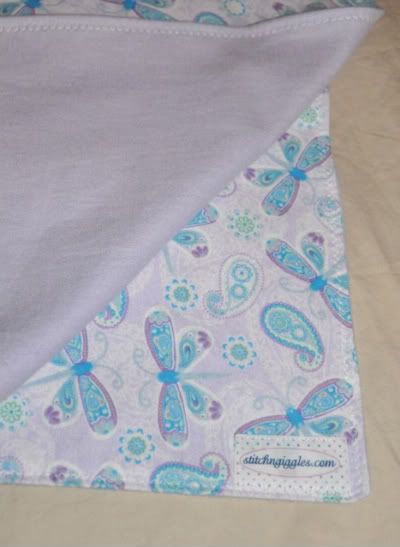 And then a awesome boy changing pad and burpcloth set in this cute boy block print.